Who will be leading the sessions?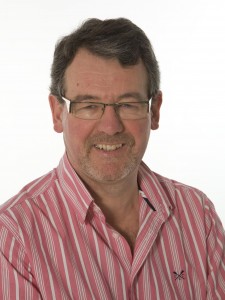 After graduating from University College London I trained as a nurse. Becoming interested in promoting wellbeing I studied at South Bank for a Diploma in Health Visiting, and worked for several years in the community as a Health Visitor
Twenty years ago I set up 'Pathways' with my wife Julie, providing training, counselling and personal development.
I trained as a teacher of relaxation and stress management skills with Relaxation for Living and Greenwich University. I also developed a particular interest in conflict management and the management of anger and aggression.
I become fascinated by the insights offered by the Myers-Briggs Type Indicator and gained my licence to administer the MBTI®. This personality indicator helps clients understand themselves and others using the framework of Psychological Type.
It was an article on Mindfulness in a counselling Journal, in 2005 ,that led to an interest in meditation and an awareness of its benefits . I started to practice mindfulness. Subsequently I completed a Mindfulness Based Stress Reduction course with Shamash Alidina, who trained at the Centre for Mindfulness Research and Practice, Bangor University, and is author of 'Mindfulness for Dummies'.
During this time I was also training as a Psychotherapist with the Human Givens Institute. This approach recognises the importance of the 'Observing Self' in therapy, the ability to be aware of our thoughts and feelings but not be used by them. This is exactly the skill mindfulness cultivates.
In 2012 I launched my first Mindfulness Course in the City of London.
In 2012 I also trained to teach Mindfulness to young people using the .b programme. Currently I am running the course with several schools in London.